Theresa Rex – Let Me Go (feat. AFROJACK)
GRAMMY Award-winning producer and electronic dance music icon Afrojack, known for the 6x platinum "Give Me Everything" by Pitbull featuring Ne-Yo and timeless dance music staples like "Take Over Control," has released his new collaboration with Danish singer Theresa Rex, known for her global hits like "What I Like About You" with Jonas Blue, which has over 260 million streams. The euphoric dance pop single, "Let Me Go," is out on MDLBEAST Records and is available now on all DSPs and all streaming services HERE.
As the song starts, Theresa Rex brings a raw and gentle feel to the production with her vocals and a simple clap. This intensifies the feeling of ecstasy the single gives as it adds a piano riff and an easily danceable beat. The drop is a soft touch of bass, letting listeners feel the music while dancing. "Let Me Go" will have listeners dancing and feeling the excitement they feel at music festivals, or with friends listening to this tune well into this Summer vacation season.
"This collab came together very organically and I think our styles mesh extremely well. Theresa's vocals brought such a great feel to the track and I'm happy we were able to come together and create something so euphoric and uplifting." – AFROJACK
So far in 2023, AFROJACK has been tearing up the stage with his performances. During his recent performances at Ultra Miami Music Festival in March on the main stage, he brought his special guest Mike Williams to perform their song "Alone." AFROJACK was also given his own JACKED stage where he performed a throwback EDM set as Nick van de Wall, and again he performed on the main stage as his tech-house alter ego Kapuchon. Following that, in early May AFROJACK released the impressive collaboration, "All I Need" with Julian Cross. In mid-May, AFROJACK completed the new home of WALL Recordings, his artist development label – the new WALL Recordings studio & headquarters compound, with multiple state-of-the-art studios, sleeping and office spaces, content stages, and more on the backdrop of the stunning Belgium countryside. Recently, he had three different performances in Las Vegas, performing at Hakkasan Nightclub, a Sunrise Set at the EDC Las Vegas 'Circuit Grounds' stage, and a performance at Marquee Dayclub. AFROJACK continued with a major show at New York City's Brooklyn Mirage. Coming up, he will be performing at Beyond Wonderland PNW and Tomorrowland Belgium in July.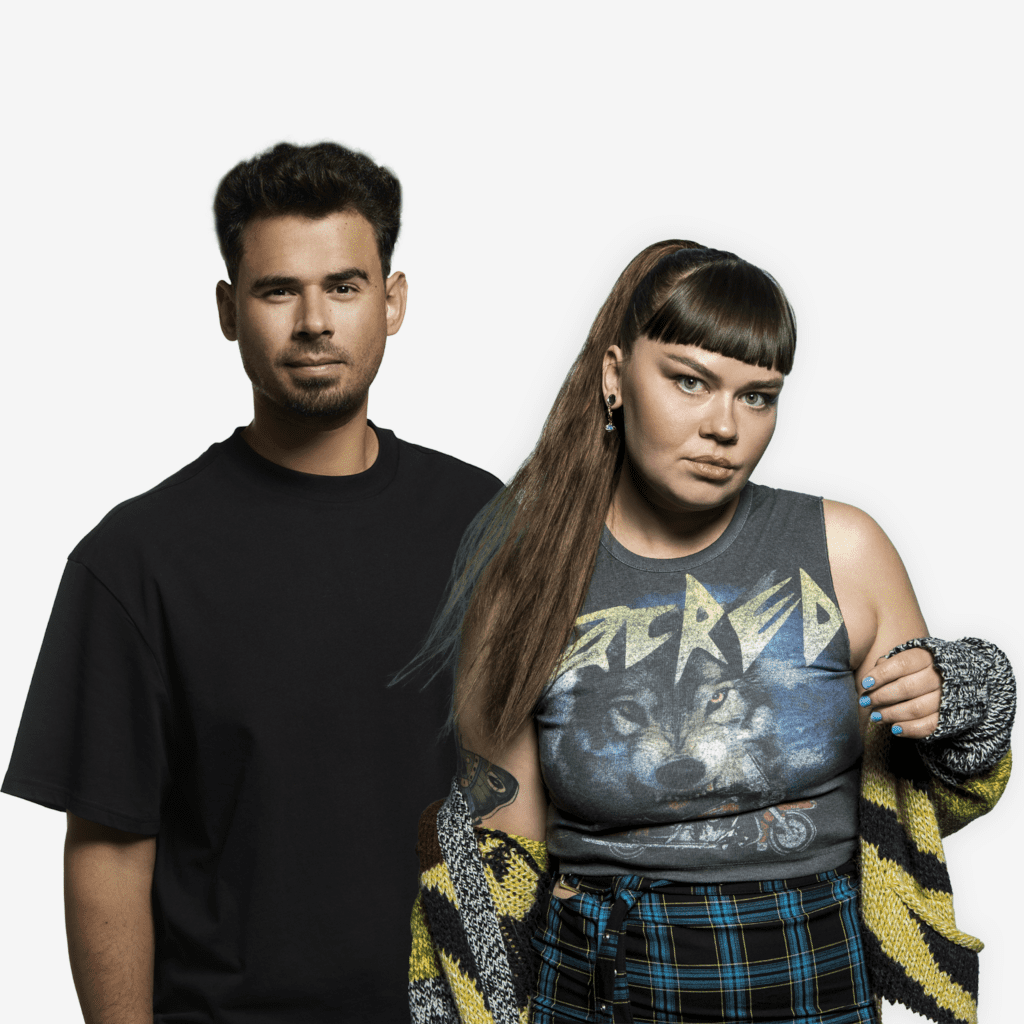 "AFROJACK is such an Industry icon, and working with him has been on my bucket list for sure. I Love his approach to music, and the process of making the song has felt very collaborative. Let Me Go just blasts you straight back to the 00's, so nostalgia is guaranteed." – Theresa Rex
Even if you don't know her name, you probably know her voice. With more than a billion streams behind her, Theresa Rex is the voice of Martin Jensens' "Solo Dance" and Jonas Blues' "What I Like About You." Also making a name for herself as a songwriter she has cuts with artists like Dimitri Vegas & Like Mike, AFROJACK, James Carter, Alle Farben, Martin Jensen, Cheat Codes & Timmy Trumpet among others. Theresa has moved through many genres through her life, from church choir, to girl metal bands, to jazz. Her pop career started when she got discovered on a local square singing Billie Holiday. And then straight into the studio recorded her first song that blasted to the top of the hit lists all over the globe. With her own project she'll give you playful pop music with genuine lyrics and that chrisp memorable voice.